People have become so overloaded with ads that they develop mechanisms (like banner blindness) to ignore them. To avoid this hurdle, digital marketers must rethink the way they interact with their target audiences and new ways to capture their attention.
The best ads clearly have the required elements, like cross-compatibility, attention-grabbing visuals, and messaging that elicits a response from the user. But, being the 'best' isn't so much about checking off a list of characteristics. It's more about a sense you get when you see them. These ads stand out. They resonate.
LG-Butterfly decided to go with a set of HTML5- Rich Media Creatives, where a user can see a scratch card, scratch in the banner and win a random amount of (৳10 to ৳500) mobile recharge (or 'Try again'). User can then provide his/her phone number in the banner and get that amount in his/her mobile phone immediately.
Source: blog.green-red
A wide variety of Facebook interactive ads makes the social network one of the best options for sharing immersive and engaging content. People can watch videos, swipe through carousel photos, complete forms, etc., all on a full mobile screen.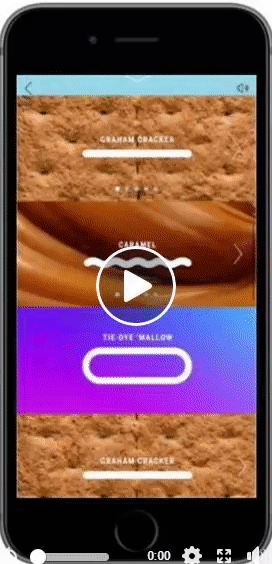 Source: Instapage
Completing a contact form right in the ad makes it super easy to get those important leads, right when people are looking for your product or service.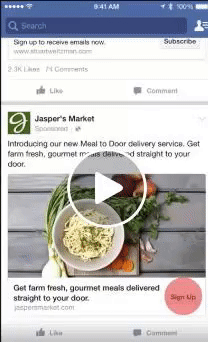 Source: Instapage
The best ad campaigns are not always the most complex or ingenious. Coca-Cola showed this through its back-to-school campaign on Snapchat. The soft drink giant encouraged people to share their back-to-school stories, and then curated the best content on its feed.
Morton Salt teamed up with band OK Go to make the video 'The One Moment.' In it, salt and coloured salt explode all over the screen to make stunning effects. Band member, Damian Kulash, said the point of the video was to show "that a single moment can contain so much wonder, so much beauty, and so much change." The video was successful, with over 25 million views on YouTube, and it showed a whole new side to salt, making it memorable and mesmerising.
Spend more time coming up with super interesting ways to connect to keep the attention of your audience, and less time scheduling your content. With Loopascoop you can schedule all your social media posts ahead of time and analyse your performance, all in one dashboard.
---